Do you worry about meeting ATO regulations?
Are your books in a mess & BAS late?
Bendigo Bookkeeping is now a Xero Gold partner. We have extensive Xero experience to assist in establishing XERO or sorting out any issues you may have.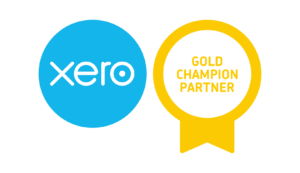 Bendigo Bookkeeping can manage your bookkeeping in Bendigo, Victoria or interstate.
Located in Bendigo and servicing all areas, Bendigo Bookkeeping can fix messy books records for all of the common accounting systems.
Whether you're using XERO, the MYOB suite (AccountRight, AccountEdge – Mac or Essentials) or the Quickbooks / Reckon / Intuit suite Bendigo Bookkeeping can benefit your business.
Call Maurie today on 0418 573 667  or James on 0418 515 915 for a non obligation discussion – the first hour of consultation is free.
Their vast experience in banking and business can assist you manage your debtors and creditors and creation of BAS Activity Statements. Bendigo Bookkeeping can bring your (messy) books back up to date.
Regardless of how big of a mess you think your books are in, or how since you have completed a BAS Statement, Bendigo Bookkeeping can restore the order.
We will review your accounting system (manual or package), understand your business needs, your current processes and your goals. Then, based on what we discover together, we'll develop a custom bookkeeping automation plan specifically for you, free.
Why you should use us for your bookkeeping:
We're a Registered BAS Agent

We have 5 experienced staff

We have extensive experience in catching up out of date and messy books
We're specialists in tricky and complex Bank Reconciliations
Trusted Qualified (non practicing) Accountant and now also a certified CPA on board
Over 15 Years Bookkeeping and 25 years Business experience
A Xero Silver Certified Partner
A MYOB Bookkeeping Partner
Extensive experience in Quickbooks/Reckon and Intuit.
We can give educated advice about improving your current business processes
Most importantly we provide feedback to implement cost saving measures into your payments, such as internet, phone and insurance to name a few.
Payroll
Accounts payable using Receipt Bank
Invoicing
BAS lodgements
Time Billing
Budgeting
Job Detail or Summaries
Inventory
Third party Addons:
Receipt Bank
GeoOP
Fergus
Invoice to Go
MRP Easy – manufacturing
Tidy Enterprise
TSheets
Our Management Tools to provide insights:
What If Analysis – for example: what if I increased my hourly rate by $5?
What's my Break Even point on Payroll Tax?
What sales increase value would I need to get a better margin?
Cash flow analysis.
We are skilled bookkeepers who can produce financial statements that give accurate information about your current financial activities. These records are critical to the future success of any business. Not only are these financial records very important for understanding your business, they are also required by Australian law. Legislation states that businesses must have up to date financial records, to ensure that they pay all necessary taxes and levies.
The information gathered is also to ensure you know how your business is travelling.
Records must be kept for a period of at least 5 years from the date that the documents were prepared, obtained or the transaction was completed, whichever occurs at the latest date.
Your payroll records must also be kept for a minimum of 7 years. Note that if you make use of a Receipt-Bank or similar system, you may not have to keep your records at all.
All services done at your convenience, either at home or in the office.
Contact Maurie on 0418573667 or email maurie@bendigobookkeeping.com.au
Note: Bendigo Bookkeeping does not give or hold itself out as giving legal advice.  Should you require professional legal advice, please consult your legal representative.